Boyd Conrick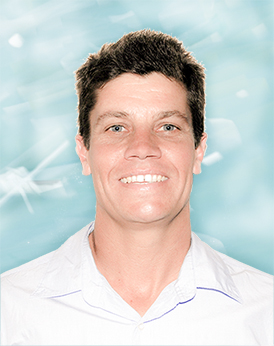 Father, lifesaver, athlete, coach and lover of the beach, Boyd Conrick has spent a lifetime on the Australian coastline. Boyd joined the Surf Life Saving movement at a young age and has been involved in promoting beach safety for more than 20 years through surf patrols at his local beach.
Boyd worked as a professional lifeguard in the Newcastle/Lake Macquarie area for seven years, patrolling the beach in the summer months and touring schools in the winter, presenting water safety information to infant and primary school children.
After taking part in numerous rescues and seeing first-hand how dangerous our beaches, coastlines and waterways can be, and as a father of two young children aged five and three, Boyd noticed there was very little engaging literature for children on beach safety. He decided to take action and has created a children's book, "At the Beach with Lizzie and Luke". The book has a short story that engages children in an entertaining manner but also educates them about beach safety.